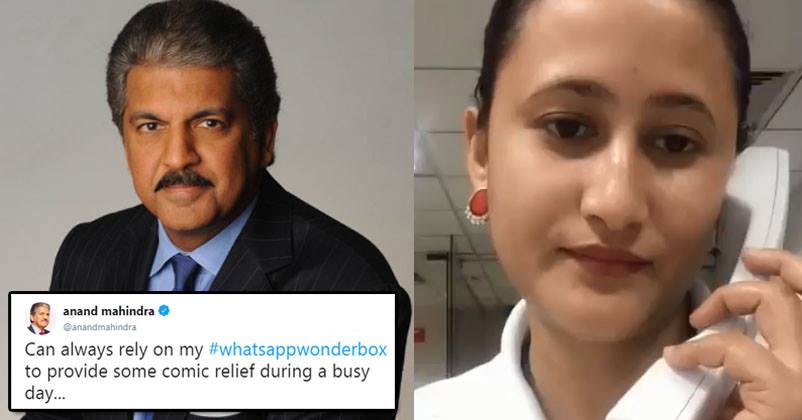 Anand Mahindra, the chairman of Mahindra Group, is among the country's well-known businessmen. He is quite active on the micro-blogging site Twitter and keeps on posting something on a regular basis. Needless to say, he has a very busy and hectic schedule but the business tycoon knows how to reduce stress by indulging himself in a humorous activity or getting some comic relief.
He recently stumbled upon a hilarious video on his "WhatsApp wonderbox" and found it so amusing that he couldn't stop himself from sharing it with his followers on Twitter.
The video features an airline service official who receives an inquiry call. The caller asks how much time it will take to reach Amritsar by air. The girl says "one second sir" to check and tell him; however, the man on the other side thinks that it takes just one second to reach Amritsar and he disconnects the call after saying, "Changa ji (okay) thank you".
Anand Mahindra shared the video with caption, "Can always rely on my #whatsappwonderbox to provide some comic relief during a busy day…"
Here's the tweet:
Click here
to watch this video directly on Twitter
Twitter loved Anand Mahindra's sense of humour and this is how people reacted:
Never knew you had such a good sense of humour:
Superb!
Claps:
Made my day!
Can't stop laughing:
LOL
Did this joke tickle your funny bone too?