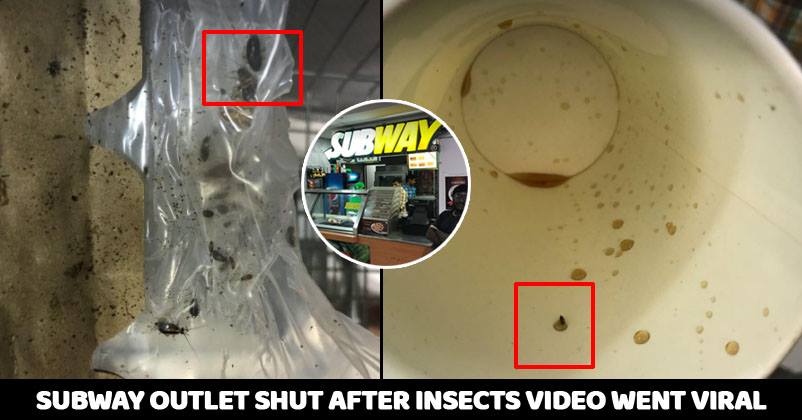 The disappointments from food outlets in India are nothing new. We regularly hear news of vegetarians getting non-veg served on their plate. Sometimes insects are found in the food which is nothing but devastating for people who just want to have some good time and good food.
Something similar happened with a Hyderabad based businessman named Maruganti Vamshikrishna Reddy lately as he visited a local Subway outlet in the Central Mall, Panjagutta along with his daughter.
While his daughter was having the cold drink, she found a live cockroach in it.
He was extremely angry to witness it and immediately took the class of the staff member. A video has been going viral on the internet in which the man is seen showing his anger on the staff member and even she is talking very rudely. The staff member also tries to grab the phone so that video doesn't get recorded. Have a look-
The businessman later filed a complaint against the outlet at the Punjagutta police station and with the GHMC. When the outlet was raided several cockroaches were found in the storage room.
The outlet was shut down on Thursday evening.
Speaking to TNM about the incident, Vamshi said –
"We went for shopping since it was my daughter's birthday the next day. After shopping, my daughter felt thirsty and ordered a cool drink. She felt something weird while sipping on it and that's when we saw cockroaches in the drink."
The Food Safety Inspector, Sudharshan Reddy said-
"We have collected the samples and sent it for examination. We haven't closed it. The outlet owner itself said that she will close down the outlet for a week for renovation and pest control."
This is so bad and so frequent. It seems difficult, but we hope it ends soon.